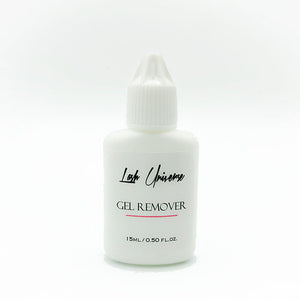 Professional Gel Remover - Lash Universe
This gel based remover is formulated specially to break down the adhesive and help you detach the unwanted eyelash extensions.
A small amount of gel remover is sufficient to remove a full set of lash extensions.
Allow it to develop 25-30 seconds on the lash extensions, before gently and quickly strike and brush down 
the loose lashes with 2 micro swabs. 
15ml/0.50 fl. oz